Senior Care Specialty Services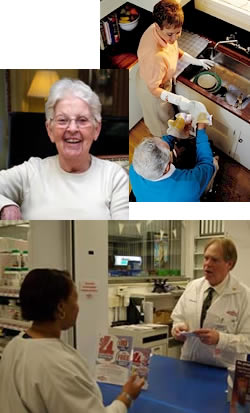 In an effort to serve with a more holistic approach, Senior Solutions offers a range of Specialty Services to further meet the needs and wants of older adults and their families. These senior care services are designed to assist the family caregiver and ensure that all the In-Home Care needs of their aging parents are being met. The services are either provided directly by
Senior Solutions or by other experienced professionals through a well established provider network ensuring all requests are honored and all referrals are qualified, experienced and reputable individuals and / or companies.